Just like the 2017 skin, but this one features cool colors for the selection instead of a gray highlight: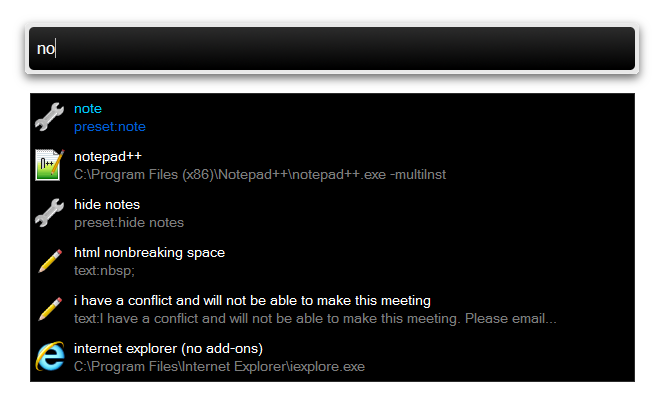 You can change the colors by tweaking these settings in the settings.ini file:
keyword_color=#ffffff, keyword_selected_color=#00C9FF, description_color=#7D7D7D, description_selected_color=#005DD7
To install, download the attached zip file and extract the contents. Move the 2017 folder to the C:\Users\(username)\AppData\Roaming\Keybreeze5\skins directory, replacing (username) with your actual username. If you are not sure what this is, press the hotkey and type application data or click Start > Run > type %appdata% and press Enter.
To use, type options as a keyword and click the Skin tab. Select the new skin and click Make default skin. Close and reopen Keybreeze to see the changes.